Acterys Power BI Custom Visuals 
Acterys xP&A Suite comes packed with 8 Power BI custom visuals – listed on AppSource – that add unparalleled write-back, planning, and financial reporting capabilities to any edition of Power BI and Excel with the Acterys write-back and modelling add-in. These custom visuals support IBCS standards for instant understanding and consistent communication.
Here are the most popular Acterys Power BI Visuals for planning & analytics:
Acterys Reporting enables you to render professional financial reports with visualizations according to IBCS principles. Users can add their own row or column-based calculations and formatting exactly as needed with spreadsheet ease avoiding the need for complex DAX.
Addition of custom rows and column calculations and subtotals exactly where needed e.g. Gross Margin, EBIT, etc.
Financial reporting format options per row (under/over lines, (), %, scaling etc.)
Variance visualization according to IBCS principles
Row based comments
Integration with all Acterys write-back, planning and business modelling features.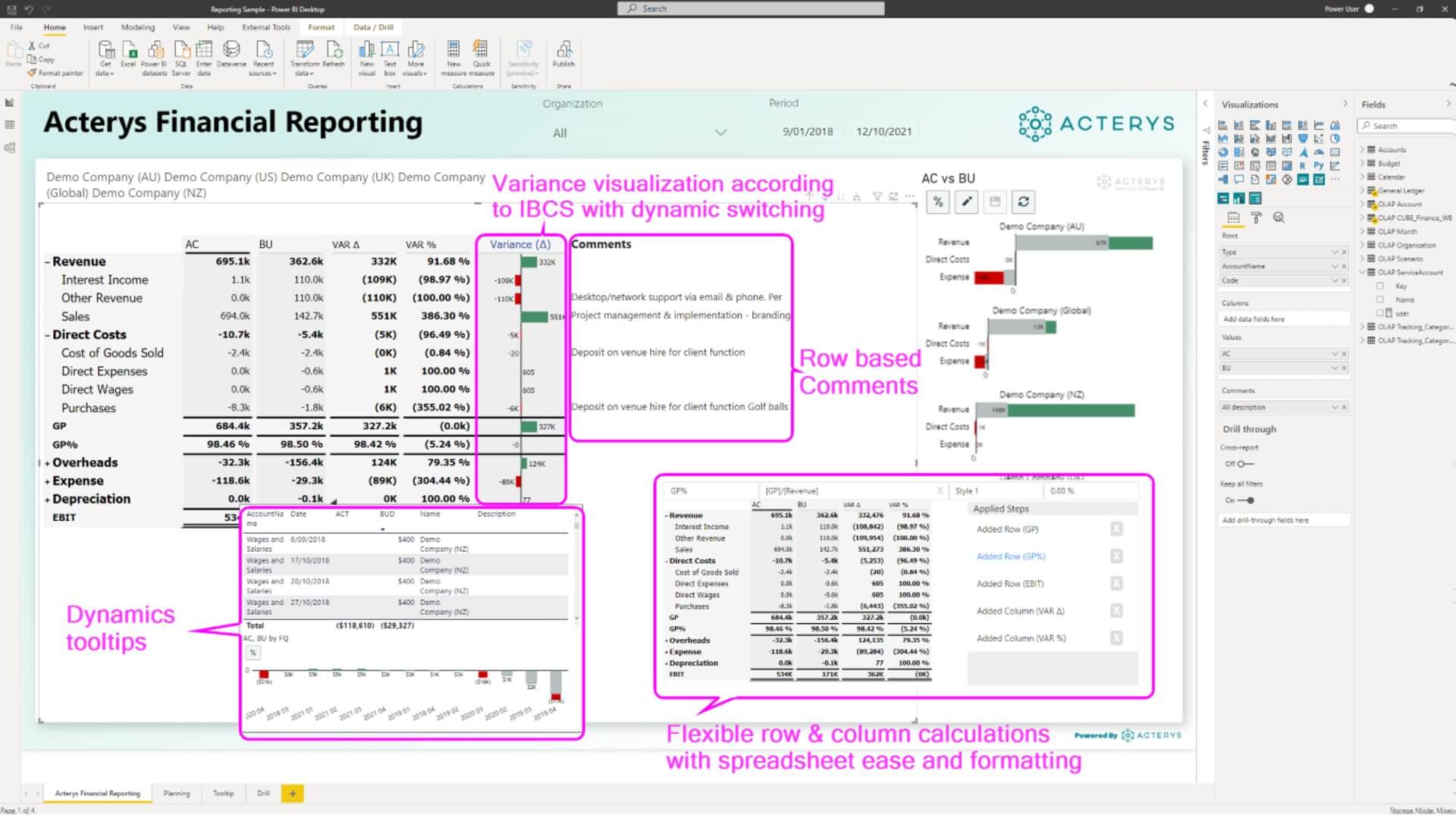 Acterys Matrix Enterprise
Acterys Matrix provides comprehensive planning and forecasting capabilities in a multi-dimension matrix in Power BI.
Data entry on any level: detail or on a summary level with flexible allocation options
Absolute and relative changes
Selective column and row expand and collapse
"Enter like" plan according to an existing distribution e.g., this segment in that period.
Multi-select cell selection and data entry with "splashing" options e.g., enter same value on all cells or spread a value across selected cells
Cell-based comments
Right click context menu for all planning options
Copy and paste from Excel
Drill down in rows and columns
Persistent state of visual: drill down in hierarchy not lost after refresh
Write-back to SQL tables
Custom column calculations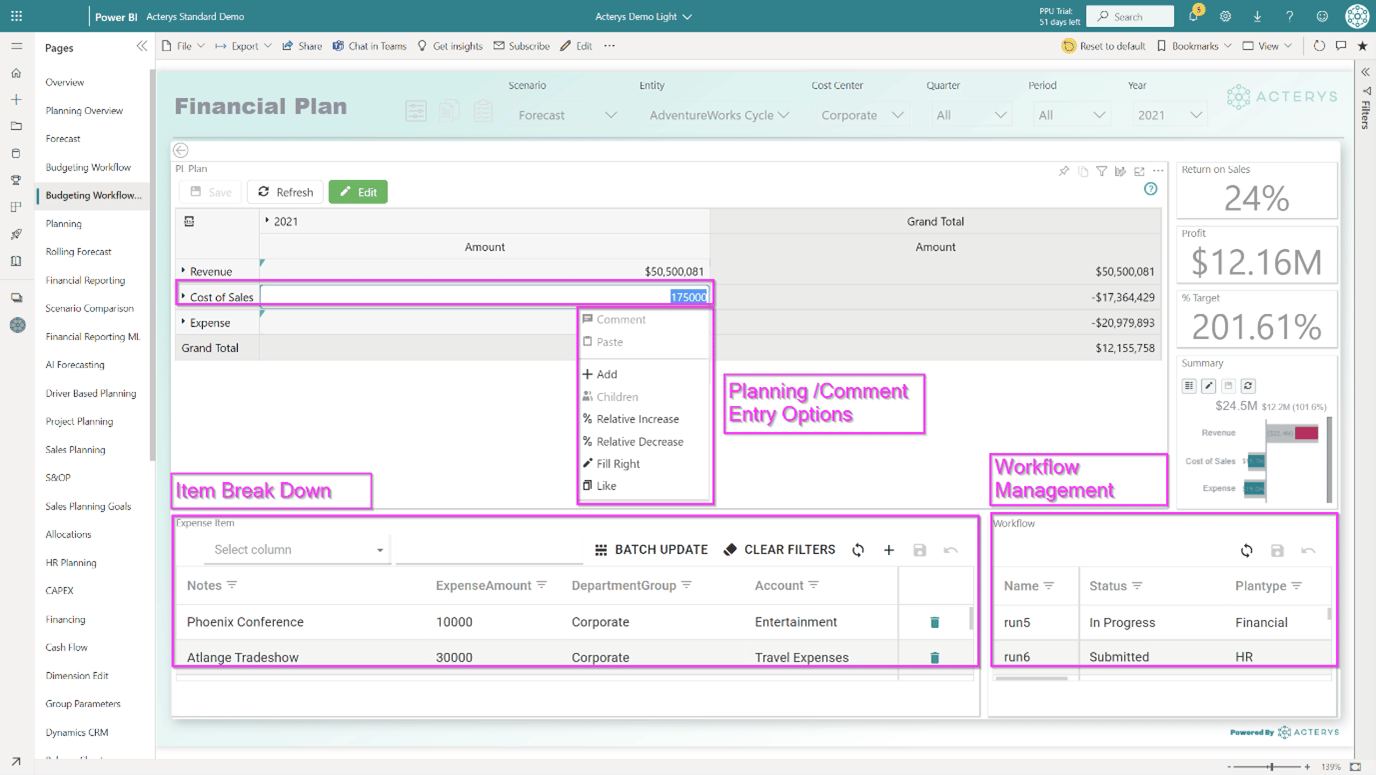 Enterprise-grade editing features for any table in Power BI in a LIGHTWEIGHT visual. Among others the following edit options are included:
Grid and bulk edit of records based on (optionally cascading) filter criteria.
Search and filter functions
Image display and editing
Support for drill-through and custom tooltips
Data validations: date picker, tick boxes, selection from linked lists, etc.
Handling unlimited Unicode icon sets
Pop out editor for formatted long-form text edits
Grouping of columns
Row, grid, or form mode
Grouping of records